Lithuania Work Permit for Foreigners | Job Types | Salary
Lithuania, a beautiful Baltic country, has been attracting an increasing number of foreigners seeking employment opportunities. With its vibrant culture, growing economy, and a range of job prospects, it's no wonder why Lithuania has become a hotspot for expats. In this blog, we will delve into everything you need to know about Lithuania work permits for foreigners.
Work in Lithuania - A Basic Guide
Location
Eastern Europe
Currency
Euro (EUR)
Schengen Country
Yes
Salary Range (Year)
For EU/EEA citizens: EUR 12,000 – EUR 30,000
For non-EU/EEA citizens: EUR 8,000 – EUR 20,000
Language Requirements
Lithuanian and English
Part-Time Work
Yes, up to 20 hours per week
Accommodation Cost (Monthly)
EUR 200 – EUR 500, depending on location
Living Expenses (Monthly)
Approximately EUR 600 – EUR 900, covering food, transportation, and basic living costs
Visa Processing Time
Typically 2-3 months
Visa Approval Rate
Generally high for eligible applicants
Visa Application Fee
EUR 100 – EUR 300, varying by visa type
Types of Jobs in Lithuania
Lithuania offers a wide range of employment opportunities across various sectors. Here are some of the key job categories:
Information Technology (IT): Lithuania's IT sector has been growing rapidly, with a high demand for software developers, system administrators, and IT project managers.
Manufacturing: The manufacturing sector is a significant contributor to Lithuania's economy, offering jobs in areas such as automotive manufacturing, electronics production, and food processing.
Healthcare: There is a constant need for healthcare professionals, including doctors, nurses, and pharmacists, as Lithuania's healthcare system continues to evolve.
Education: Teaching positions, especially for English language instructors, are available in international schools and language centers.
Finance: The financial sector offers opportunities for accountants, financial analysts, and banking professionals.
| Profession | Average Monthly Salary (EUR) |
| --- | --- |
| IT Specialist | 2,500 – 4,000 |
| Engineer | 2,200 – 3,500 |
| Healthcare Worker | 1,800 – 2,800 |
| Teacher | 1,600 – 2,500 |
| Finance Professional | 2,800 – 4,200 |
How to Apply for Work Permits in Lithuania
Securing a work permit in Lithuania involves a series of steps that need to be followed diligently. Here's a straightforward guide on how to apply for work permits in Lithuania:
1. Find a Job: Start by securing a job offer from a Lithuanian employer. Without a confirmed job, you cannot apply for a work permit.
2. Employer's Role: Your employer will be responsible for submitting the necessary documents to the Lithuanian Labour Exchange or the Lithuanian Migration Department, depending on the type of work permit you need.
3. Gather Required Documents: Collect the necessary documents, including your employment contract, educational certificates, proof of health insurance, a copy of your valid passport, and documents confirming your employer's legitimacy and financial stability.
4. Submit the Application: Your employer submits the application on your behalf. The processing time can vary, so it's crucial to apply well in advance of your intended start date.
5. Apply for Work Visa: After your work permit is approved, you can apply for a work visa at the Lithuanian embassy or consulate in your home country. Provide proof of your work permit approval, passport, and other required documents.
6. Obtain a Temporary Residence Card (TRC): Upon arrival in Lithuania with a work visa, apply for a Temporary Residence Card (TRC) within the designated timeframe. The TRC allows you to legally reside and work in Lithuania for the duration of your employment contract.
7. Renewal: Work permits and residence permits have specific durations. Ensure to apply for renewal before your permit expires. Keep all documents updated and submit the renewal application on time to avoid legal complications.
Lithuania Work Visa Requirements
1. A Valid Passport: Ensure your passport is valid for at least three months beyond your intended departure from Lithuania. If your passport is expiring soon, consider renewing it before applying for the visa.
2. A Job Offer from a Lithuanian Employer: Obtain a formal job offer from a registered Lithuanian employer. The job offer should include essential details such as your job position, salary, working hours, and the duration of employment.
3. Health Insurance: Provide proof of comprehensive health insurance coverage valid in Lithuania. This insurance should cover medical expenses, emergencies, and repatriation during your stay in the country. Ensure it meets the requirements set by Lithuanian authorities.
4. Proof of Sufficient Funds: Demonstrate your ability to financially support yourself during your stay in Lithuania. This can include bank statements, a letter from your sponsor, or any other evidence indicating you have enough funds to cover your living expenses.
5. Clean Criminal Record: Submit an official document from your home country proving you have no criminal record. This certificate should be recently issued and may need to be translated into Lithuanian or English. It ensures you pose no security risk to Lithuania.
Lithuania Work Visa Ratio
Lithuania is committed to attracting foreign talent. The work visa approval rate is quite high, especially if you meet all the requirements and have a genuine job offer.
Acquiring a Temporary Residence Card (TRC) in Lithuania involves a structured process. Here's a step-by-step guide on how to obtain a TRC in Lithuania:
1. Legal Residence Status: Before applying for a TRC, you need to have a legal residence basis in Lithuania. This could be employment, studies, family reunification, or other valid reasons.
2. Residence Permit Expiry Date: Ensure you apply for a TRC before your current residence permit expires. It is crucial to submit your application well in advance to avoid any gaps in your legal status.
3. Required Documents: Prepare the necessary documents, which may include a valid passport, proof of legal residence, proof of accommodation, proof of financial means, and other documents specific to your situation. Check the official website of the Lithuanian Migration Department for the complete list of required documents based on your residence basis.
4. Application Submission: Submit your TRC application to the Lithuanian Migration Department. Ensure all documents are accurate, complete, and translated into Lithuanian or English if necessary. Applications can often be submitted online, but check the latest guidelines on the official website.
5. Biometric Data Collection: Once your application is accepted, you'll need to provide biometric data (fingerprints and a photo) at a Migration Department office or another designated location.
6. Processing Time: The processing time for a TRC can vary, but it typically takes a few months. During this time, your application will be reviewed, and any necessary checks will be conducted.
7. TRC Issuance: If your application is approved, you will be issued a Temporary Residence Card (TRC). This card serves as evidence of your legal residence status in Lithuania.
8. Renewal and Permanent Residency: TRCs are usually issued for a specific period, after which they need to be renewed. If you continue to meet the requirements and wish to stay in Lithuania permanently, you can apply for permanent residency after several years of legal residence.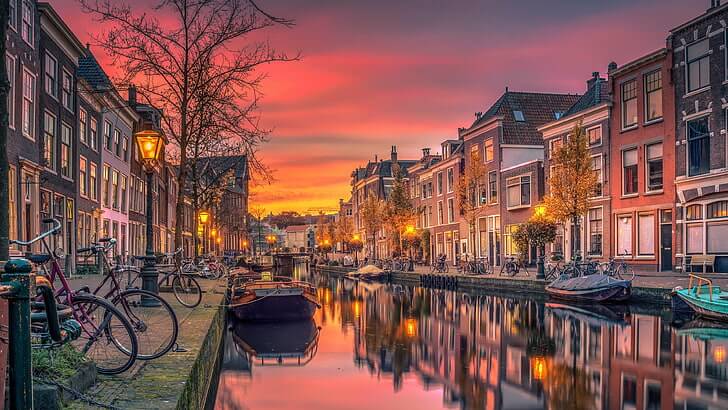 PR & Settlement In Lithuania
Temporary Residence Requirement: To be eligible for permanent residency in Lithuania, you generally need to have held a Temporary Residence Card (TRC) for a specific period, often ranging from 5 to 10 years, depending on your specific circumstances.
Continuous Legal Residence: Maintaining continuous legal residence in Lithuania is crucial. Any gaps or extended periods outside the country might affect your eligibility for permanent residency.
Stable Income and Accommodation: Demonstrating a stable source of income and secure housing in Lithuania is essential. This showcases your integration into Lithuanian society and your ability to support yourself.
Language Proficiency: While not always mandatory, having a basic understanding of the Lithuanian language can enhance your application. Some language proficiency might be required, especially if you plan to apply for citizenship in the future.
Integration: Participating in community activities, volunteering, or engaging in cultural events demonstrates your integration into Lithuanian society and strengthens your PR application.
Application Process: Once you meet the residency requirements, you can apply for permanent residency through the Lithuanian Migration Department. Ensure you have all necessary documents, including proof of continuous legal residence, financial stability, and language proficiency if required.
Permanent Residency Permit: A successful application results in a Permanent Residency Permit, allowing you to reside in Lithuania indefinitely and providing a pathway to Lithuanian citizenship if you meet future criteria.
Citizenship (Optional): After residing in Lithuania for a specific number of years as a permanent resident, you may become eligible to apply for Lithuanian citizenship. Requirements often include language proficiency and a demonstrated commitment to the country.
Professional Assistance: Given the complexity of immigration laws, consulting with an immigration lawyer or expert can be beneficial. They can guide you through the application process, ensuring all documents are in order and increasing your chances of a successful application.
Can I apply for a work permit without a job offer?
No, a job offer is a prerequisite for obtaining a work permit in Lithuania.
How long does it take to process a work permit?
The processing time varies but typically takes a few months.
Are there any language requirements for work permits?
Language requirements may apply in some professions, so it's best to check with your employer.
Connect With Our Admission Experts