MBBS In Malta For Pakistani Students 2023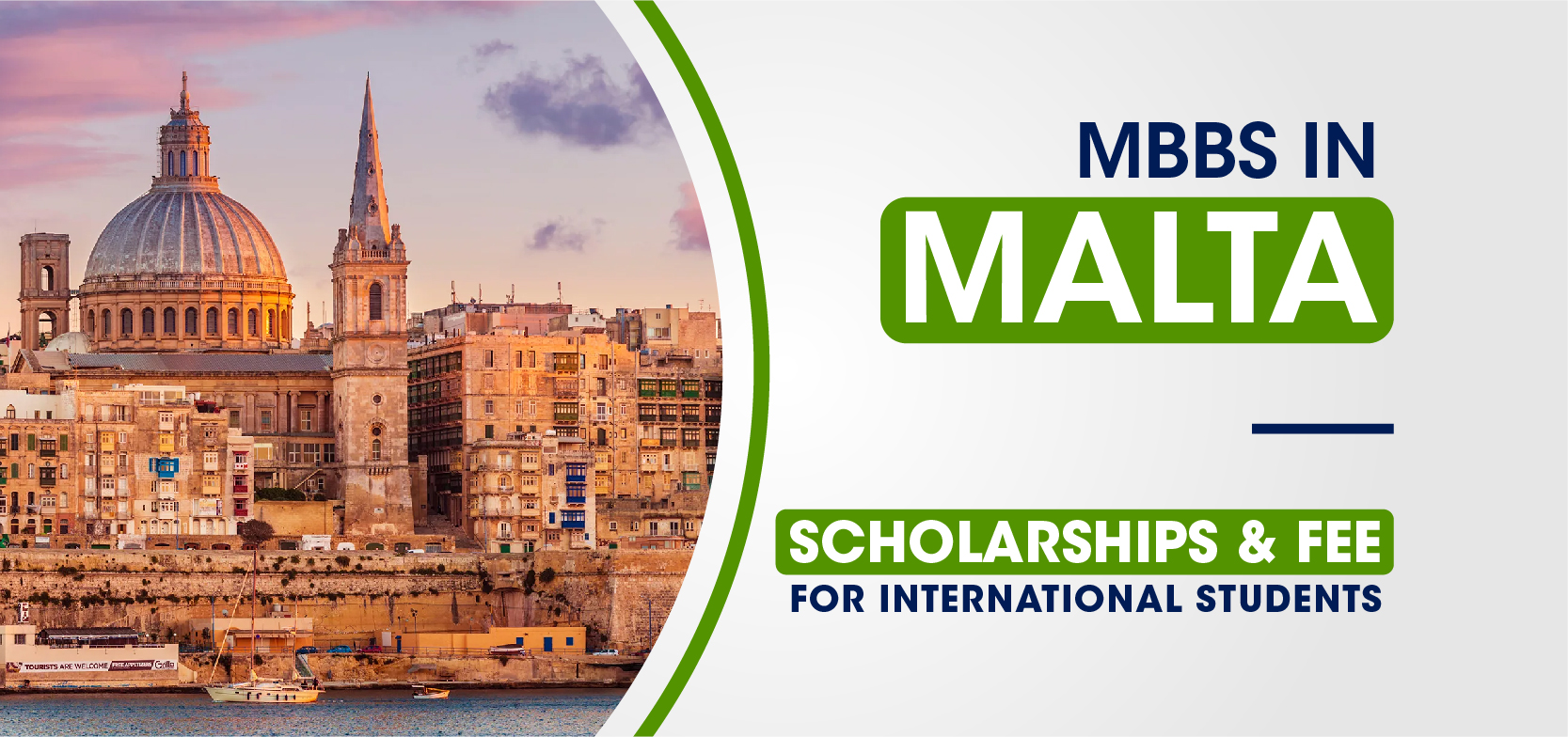 | | |
| --- | --- |
| Medical Universities In Malta | |
| | |
| | Doctor of Medicine & Surgery |
| | |
| MBBS Tuition Fees In Malta | 7000 € / Semester (Average) |
| Can I Study In English In Malta? | |
| Work Allowed During Studies? | |
| | |
| Average Hostel Fee In Malta | |
| Average Living Cost In Milan | |
| | |
| | |
| | |
| How to Apply For MBBS In Malta? | |
Every year hundreds of foreign students travel to Malta with the dream of gaining standard education & prosperous future. One of the main reasons to get attracted to this small island in Europe is because of its affordability and peaceful & student-friendly environment. MBBS In Malta is one of the major degrees attracting international students wishing to study medicine in an English-speaking country. All medical degrees in Malta are globally acknowledged & recognized.
Best Universities In Malta For MBBS 2023
Malta is a fairly affordable place for those planning to study General Medicine (MBBS) at globally recognized medical institutes in Malta. Though the tuition fees in Malta is comparatively high as compared to India, Pakistan, Nigeria, or other Asian/African countries, part-time jobs would make it a No Deal. Also, there are significant medical career prospects & settlement opportunities in EU countries after obtaining degrees from Malta.
Following Universities are offering MBBS in Malta in English language to international students.
| | |
| --- | --- |
| | MBBS Tuition Fee Structure |
| | |
| Queen Mary University of London, Malta | |
A

p

p

l

i

c

a

t

i

o

n

P

r

o

c

e

s

s

F

o

r

P

a

k

i

s

t

a

n

i

S

t

u

d

e

n

t

s

t

o

s

t

u

d

y

M

B

B

S

I

n

M

a

l

t

a
To get an Admission Letter issued by the targeted university or college in Malta, we require the following documents:
Copy of International Passport.
Copy of High School Certificates (Matriculation & Intermediate).
Copy of Bachelor Degree (if the student is applying for a Master's degree).

Students can send us mentioned documents through Email, Whatsapp, or by visiting their nearest branch office of Twelve Consultants.
University Application Fee: Please note that almost every university or college in Malta requires an application fee ranging between 150 and 250 EUR (non-refundable). After you've prepared the required documents for admission, you must pay the application fee in order to be admitted to the university.
How to get Study VISA of Malta From Pakistan
After getting a Visa Support Letter letter from 12 Consultants, students should contact the Embassy of Malta. (As the Embassy of Malta is not operational in Pakistan, students can submit their Visa applications to the nearest consulate or embassy (in Dubai). We can help to prepare the visa file, getting appointments & submitting the documents to obtain visas).
Students can also Contact our local representative office for further information about the Study Visa for Malta.
Students should apply to the Embassy of Malta with the following documents:
Visa Application Form
Passport (at least 2 empty pages in the valid passport are needed).
Admission & Visa Letter from university.
Original School Certificates (attested by Ministry of Foreign Affairs).
Flight Reservation
Accommodation Proof for a stay in Malta (we can arrange it for you!).
Travel Health Insurance
Birth Certificate in English issued by NADRA.
Police Certificate
Family Registration Certificate in English issued by NADRA.
Bank Statement (showing transactions of last 6 months, counting from the date of interview) & Affidavit.
Proof of Income (of your sponsor) – land registration documents CANNOT be accepted. In case of employment – salary slip (of the last 3 months). In case of own business: certificate about the registration of the company, tax return (FBR certificate) of the last 2 years.
2 passport-size Photos
D

u

r

a

t

i

o

n

o

f

S

t

u

d

y

V

i

s

a

f

o

r

M

a

l

t

a

?
Initially, the Embassy of Malta will issue the long-term Residence Permit or Study Visa for 90 Days with the option to extend the visa according to the duration of your degree program. During this period, you can stay in Malta or leave & return back. Upon the expiration of your visa, you can again extend it or convert it into a Work Permit after the completion of your degree.
C

a

n

p

a

k

i

s

t

a

n

i

S

t

u

d

e

n

t

s

A

p

p

e

a

l

i

f

t

h

i

e

r

M

a

l

t

a

s

t

u

d

y

V

i

s

a

i

s

r

e

f

u

s

e

d

?
Yes. You are allowed to reapply in case of visa refusal. Visas can be refused mainly because the applicants are failed to prove that they are financially stable to sponsor their education in Malta.
You can submit your appeal to the embassy after 8 calendar days of your rejection.
Visa Extension: After obtaining the Malta Study Visa Type-D, you can enter Malta only once and you can stay in Malta only for 30 days (during this period you have to register your accommodation in Malta). It means that you have to apply for the Visa extension at the Immigration office during the first 30 days starting from the day of arrival
STEP 3: ARRIVAL in Malta for Pakistani Students
Received the Visa from the Embassy? Congratulations! Here is the further arrival guide.
Book a Flight Ticket (don't travel on weekends – tickets are expensive)
Check how much luggage your airline is allowing (30 KG is enough).
Plan a budget for the accommodation in Malta.
Choose a hostel or apartment according to your budget & convenience.
Pack your luggage wisely.
Bring all original documents with you.
Bring your Pakistani Bank card with you. (activate international transactions)
Arrive at the airport at least 3 hours prior to your flight.
Begin your adventures in Malta!
Students should contact us to know about preferable airports & cheap airlines.
STEP 4: UNIVERSITY REGISTRATION & START OF CLASSES |PAKISTANI STUDENTS in MALTA
Every Student should come with a full set of original documents and a Full First-year Paid-Fees receipt.
It is compulsory for every student to be registered at the university during the first 3 business days after arrival at University.
After Arrival in Malta, the student should submit the full package of documents and first-year expenses as written on the Admission Confirmation Letter. International student's office staff will complete all the formalities so that you could start your classes in 4-5 working days. International Office will also extend the visa from the Immigration Office.
Living Cost in Malta For International Students
How much is the living cost in Malta? This should be the very first question that arises in students' minds when they plan to study in Malta. Here the monthly cost is mentioned with an average range of expenses on basic needs and utilities:
| | | |
| --- | --- | --- |
| Particulars | Cost in PKR | Cost in USD |
| University Hostel | 23,500 – 35,000 | 130 – 250 US$ |
| Private Accommodation | 45,500 – 70,700 | 271 – 514 US$ |
| Food | 15,100 – 23,100 | 128 – 214 US$ |
| Transport | 3,000 – 5,000 | 25 – 40 US$ |
Entry Requirements For MBBS In Malta
In order to get admitted to any medical college in Malta, students must fit in following eligibility criteria for taking admission to MBBS in Malta is necessary:
• The applicant should be at least 18 years old at the start of the MBBS in Malta.
• Applicants must secure above 60% marks in their intermediate or higher secondary school.
• The applicant must appear & clear the UCAT test before applying for the MBBS in Malta.
• Applicants must have secured the A grades in Physics, Chemistry, Biology, and Maths subjects.
• IELTS/TOEFL is required with good grades in English.
Scholarships in Malta for International students 2023
Malta is considered one of the affordable European countries for students wishing to study abroad. Many foreign students want to study in Malta, but due to the lack of finance, they drop the idea. Here is the good news for all the deserving students, Malta is offering scholarships to international students. Here we have listed a few of them:
Endeavour Scholarships Scheme, Malta
Tertiary Education Scholarship Scheme (TESS), Malta
Malta Arts Scholarships
Reach High Post-Doctoral Grants, Malta
Malta Financial Sector Scholarship Scheme
Malta Sports Scholarships Scheme
The University of Malta Master by Research and Ph.D. Programs Scholarships
Malta Scholarship for Doctoral Program European University Institute, Fiesole, Firenze
Top 10 Cheapest Universities In Malta for Pakistani Students 2023
| | |
| --- | --- |
| | |
| | |
| American University of Malta | |
| | |
| European Graduate School, Malta | |
| Malta College of Arts, Science & Technology (MCAST) | |
| St. Martin's Institute of Higher Education, Malta | |
| Queen Mary University of London, Malta | |
| | |
| London School of Commerce, Malta | |
Can Students Work In Malta While Studying?
Yes, Malta allows international students to do part-time jobs while they are studying at university. Foreign students are allowed to do a part-time job for 20 hours per week. Malta is an English-speaking country, which makes it very easier for foreign students to find jobs & do their tasks without any language barrier.
Is it cheap to study & live in Malta?
YES, Malta is a favorable study-abroad destination because of its affordable tuition fees & living cost, scholarship opportunities, an amazing Mediterranean environment, and diverse historic culture including 9 UNESCO World Heritage Sites.
Cost of Study: The average cost to study in Malta for international students ranges between 1200 EUR to 4500 EUR depending upon the degree & college.
Living Cost: The average cost to live in Malta is around 500 US$ per month for every international student.
Can You Study In Malta In English?
Yes, Universities in Malta like the University of Malta & International colleges like American College, London College & Global College Malta offer more than 50 international courses in English language. Currently, there are over 150 English-taught study programs accessible at Maltese universities with opportunities to study in Malta with very affordable living & study cost.
Is Malta good & safe for International students?
Yes, Malta is a peaceful & very safe place in Europe welcoming hundreds of international students every year. Malta is English-speaking & comparatively cheap study-abroad destination as compared to other EU countries.
In 2022-23, Malta has been ranked No 15 in the world economy ranking & No 6 in the world safety ranking.
Is Malta a Schengen country?
Yes, Malta is a small island & a Schengen country. You can travel to all other Schengen countries if you have a study visa for Malta.
Also, Malta was declared a full member of the EU on 1st May 2004, together with Cyprus, the Czech Republic, Estonia, Hungary, Latvia, Lithuania, Poland, Slovakia, and Slovenia
How can I get Malta PR & citizenship?
Getting Malta Permanent Residency: If you are legally living in Malta for 5 continuous years on the basis of study or work, you are eligible to apply for permanent residency in Malta. Note that you must not leave Malta for more than 180 days in a year.
Getting Malta Citizenship: If you have a Malta Permanent Residency, and you are living in Malta for 6 consecutive years, then you are eligible to submit an application to get citizenship in Malta. However, to get Malta citizenship, non-EU citizens should stay in Malta for 18 years.
Getting Malta Citizenship by Investment: You can also get Malta Citizenship within 1 – 1.5 years through the Malta Citizenship for Exceptional Services Programme (by Investment in Malta). An investment of at least €600,000 if you have completed 3 years of residency in Malta or €750,000 after residing in the country for one year.
No, Malta has been ranked No 15 in the world economy ranking proving it one of the richest countries in Europe. Malta is acknowledged as an advanced economy by the IMF and is considered a high-income country in Europe by the World Bank. The average monthly income in Malta is around 2500 EUR.
Connect With Our Admission Experts