Study In Norway 2024: Tuition Fees & Visa Guide | Scholarships | Requirements
Nestled in the heart of Scandinavia, Norway beckons Pakistani students with its pristine landscapes, cutting-edge education system, and vibrant cultural diversity. In this comprehensive guide, we'll take you through the intricacies of studying in Norway, from university options to admission requirements and beyond.
Study In Norway - Basic Guide
| | |
| --- | --- |
| Location | Scandinavia, Northern Europe |
| Currency | Norwegian Krone (NOK) |
| Schengen Country | No, but part of the Schengen Area |
| Approximate Tuition Fees (Year) | NOK 30,000 – NOK 150,000 |
| Language of Instruction | Norwegian and English |
| Work Allowed During Studies | Yes, up to 20 hours/week |
| Global Degree Recognition | Norwegian degrees are recognized worldwide |
| Average Accommodation Cost | NOK 3,500 – NOK 6,500/month |
| Monthly Living Expenses | Approximately NOK 9,000 – NOK 13,000 |
| Application Processing Time | Around 1-3 months |
| Admission Intakes | Mainly Fall (August) and some Spring (January) |
| Admission without Language Test | Possible for English-taught programs |
| Visa Processing Time from Pakistan | Generally 4-6 weeks |
| Norway Visa Approval Rate from Pakistan | High for eligible applicants |
| Application Fee | NOK 90 – NOK 130 |
Best & Affordable Universities in Norway
| University | Average Tuition Fee per Year (NOK) | Location |
| --- | --- | --- |
| University of Oslo | Approximately NOK 30,000 – NOK 80,000 | Oslo |
| University of Bergen | Approximately NOK 30,000 – NOK 70,000 | Bergen |
| Norwegian University of Science and Technology (NTNU) | Approximately NOK 30,000 – NOK 70,000 | Trondheim |
Admission Criteria to Study in Norway for Pakistani Students
Aspiring Pakistani students should meet certain prerequisites to study in Norway:
For bachelor's programs: Completion of secondary education equivalent to Norwegian requirements
For master's programs: A relevant bachelor's degree
Language proficiency: English or Norwegian (depending on the program)
Application materials: Academic transcripts, CV, statement of purpose (SOP), letters of recommendation, and specific university requirements
Study Medicine (MBBS) in Norway for Pakistani Students
Pakistani students with ambitions in the medical field can explore opportunities and requirements for studying MBBS in Norway.
Here's a table displaying approximate tuition fees for MBBS programs in Norway for the academic year 2024-2025:
| University | Tuition Fees/Year (NOK) |
| --- | --- |
| University of Oslo | Approximately NOK 30,000 – NOK 80,000 |
| University of Bergen | Approximately NOK 30,000 – NOK 70,000 |
| Norwegian University of Science and Technology (NTNU) | Approximately NOK 30,000 – NOK 70,000 |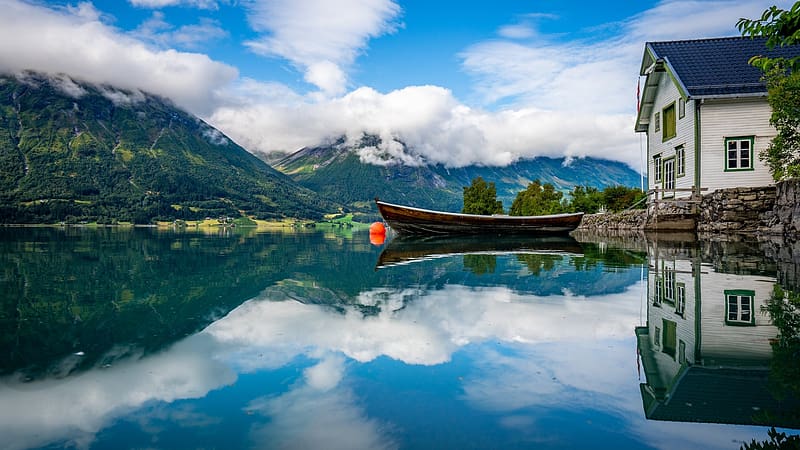 Admission & Visa Process from Pakistan
Embarking on your academic journey in Norway involves a structured admission and visa process. Here's a step-by-step guide:
i. STEP 1: Application Process & Required Documents
Research Norwegian universities and programs aligning with your academic goals.
Prepare essential documents, including a copy of your Pakistani Passport, academic certificates, transcripts, CV, SOP, and letters of recommendation.
Submit an online application through the university's portal, adhering to application deadlines.
Pay the application fee, which varies among institutions.
ii. STEP 2: How to get a Norwegian Study Visa From Pakistan?
Upon receiving an offer of admission, initiate your study visa application.
Schedule an appointment at the nearest Norwegian embassy or consulate in Pakistan.
Compile a comprehensive visa application package, including your offer letter, proof of financial means, clean criminal record certificate, health insurance coverage, and a valid passport.
Attend the visa interview and pay the visa application fee.
After successful processing, you'll receive your Norwegian study visa, enabling you to study and reside in Norway throughout your program.
Norway Study Visa Fee In Pakistan
The cost of a Norwegian study visa in Pakistan can vary based on factors such as the type of visa, duration of stay, and embassy fees. On average, the study visa fee ranges from approximately PKR 20,000 to PKR 25,000.
PR or Citizenship in Norway?
Norway provides pathways to permanent residency (PR) and citizenship for individuals who meet specific eligibility criteria. Here's an overview:
PR Eligibility Criteria:
Residency: Generally, you may be eligible for PR status after residing in Norway for a specified period, usually five years. During this time, you must maintain legal residence status.
Family Reunification: Being reunited with family members who are Norwegian residents can be a pathway to PR.
Asylum: Individuals granted asylum status in Norway may also be eligible for PR after a designated period.
Other Criteria: Additional routes may include employment-based PR and humanitarian reasons.
Citizenship Eligibility Criteria:
Residency: Typically, individuals who have lived in Norway for at least seven years may be eligible for citizenship.
Knowledge of Norwegian Language and Society: Proficiency in the Norwegian language and familiarity with Norwegian society is often required.
Asylum: Those who have been granted asylum in Norway may become eligible for citizenship after a specified period.
Special Circumstances: Certain exceptional circumstances may also lead to citizenship eligibility.
nship.
Work in Norway as a Student
Norway allows Pakistani students to engage in part-time work while studying, offering opportunities to cover living expenses and gain valuable work experience. Key points about working as a student in Norway include:
Part-Time Work: Pakistani students can work up to 20 hours per week during the academic year and full-time during university holidays.
Competitive Wages: Norway offers competitive wages, which can help students support themselves financially.
Job Opportunities: The country's robust job market presents various part-time job opportunities, especially in sectors like retail, hospitality, and information technology.
Work Experience: Working part-time can enhance students' skills and provide practical experience for their future careers.
Language Skills: While many jobs may require proficiency in Norwegian, English-speaking positions are available, particularly in larger cities and international companies.
Living Costs in Norway for Pakistani Students
| Aspect | Average Monthly Cost (NOK) |
| --- | --- |
| Accommodation/Hostel | NOK 3,500 – NOK 6,500 |
| Food | NOK 2,000 – NOK 3,000 |
| Transportation | NOK 500 – NOK 800 |
| Entertainment | NOK 300 – NOK 500 |
| Internet | NOK 150 – NOK 300 |
| Health Insurance | NOK 300 – NOK 600 |
Is studying in Norway free for Pakistani students?
Norway offers tuition-free education for international students, including Pakistanis. However, there might be some exceptions and nominal semester fees.
Is IELTS required for studying in Norway for Pakistani students?
English proficiency tests like IELTS or TOEFL may be required, depending on the program and university. Some institutions may offer exemptions.
Can I work while studying in Norway?
Yes, Pakistani students in Norway can work part-time during their studies, making it easier to cover living expenses.
Is it expensive to study and live in Norway?
While Norway is known for its high living costs, the quality of education and the opportunities for part-time work can help manage expenses.
Are programs in Norway available in English for Pakistani students?
Yes, many universities in Norway offer programs in English, ensuring accessibility for international students.
Connect With Our Admission Experts