Study MBBS In Ukraine For Indian Students
Study MBBS In Ukraine For Indian Students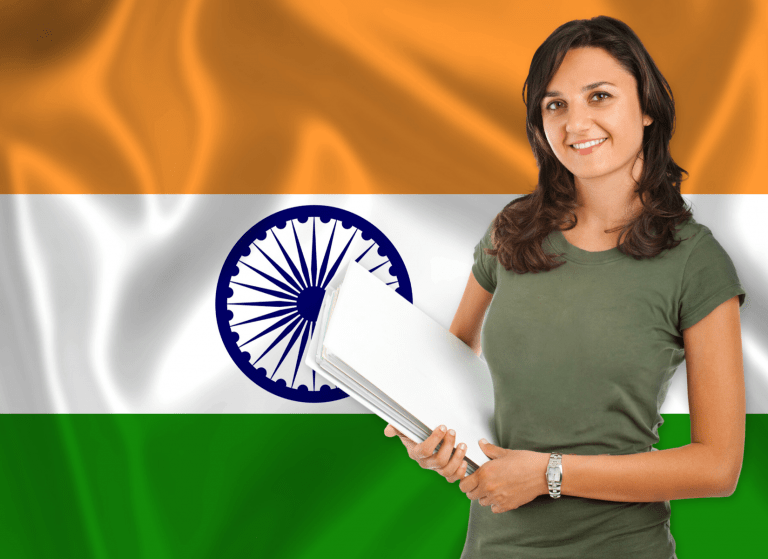 | | |
| --- | --- |
| | |
| Total Indian Students in Ukraine | |
| | New Delhi, Mumbai, Chennai, Bangalore, Kolkata, Chandigarh, Hyderabad, Ahmadabad |
| Cost for Invitation/Admission/Courier | |
| | |
| Average Air Ticket Cost from India to Ukraine | |
| | |
| | |
| | Available (Due to COVID-19) |
| | |
Study MBBS In Ukraine From India / Admission Guide & Visa Requirements
A large number of Indian students are studying at National and Private universities specially in Medical and Business programs.
Ukraine is the ideal destination for Indian students to pursue their higher education especially MBBS, Dentistry, Pharmacy, Computer Science & MBA. The friendly culture of Ukraine provides good comfort to students from India & all other Asian countries.
The medium of instruction is English at Ukrainian Universities which is beneficial for Indian students as they have good command on English language.
Eligibility Criteria
Previously Indian students were allowed to study only at MCI Listed Medical Universities In Ukraine, but as per a decision taken by NMC (National Medical Commission – India) appeared on 19-01-2021, the National Medical Commission does not endorse any list of Foreign Medical Colleges/Universities for MBBS, Dentistry or equivalent program anymore. Although the students still have to qualify NEET in order to be eligible to sit for the Screening Test when they will go back to India after completion of their degree.
Please note that the result of NEET will be valid for a 3-Years from the date of declaration of result, entitling a candidate to pursue MBBS or equivalent medical program including Pre-medical/Foundation course.
For qualifying in NEET, students must get a minimum of 50 percentile (or above) for UR and 40 percentile (or above) for SC/ST/OBC category.
The required qualification for MBBS in Ukraine for Indian students is 12 years of education with Science subjects (Biology, Chemistry, Physics).
Detailed Procedure:
It is highly important to read the following information with due attention for a better understanding of Admission, Preparation of documents for the Embassy, Submission of documents for Student Visa, and your subsequent arrival in Ukraine.
STEPS OF ADMISSIONS
To get admission to any University of Ukraine there are three steps:
STEP 1
HOW TO GET AN ADMISSION CONFIRMATION LETTER
To get an ADMISSION LETTER from any University of Ukraine we require the following documents:
Copy of International passport.
Copy of High School Certificates.
Copy of Bachelor Degree (if the student is applying for a Master's degree).
NEET Scorecard (If applying for MBBS)
PLEASE NOTE THAT WE ARE OFFERING FREE ADMISSION LETTERS FOR INDIAN STUDENTS.
STEP 2
HOW TO GET INVITATION LETTER
To get an Invitation Letter from any University of Ukraine we require the following documents:
Copy of International passport.
Copy of High School Certificates.
Copy of Bachelor Degree (if the student is applying for Master's degree).
A Consent that should be signed by the applicant. (Students can get it from our New Delhi office)
Invitation Charges 280 US$.
Courier Charges 100 US$.
Note: Students can visit our nearest office in their region to provide documents. Also, they can pay the Admission Fee BY-HAND or directly in our company bank account.
STEP 3
Documents Required For Study VISA From India
After getting an invitation letter from 'Twelve Consultants' students should contact the nearest Ukrainian Embassy or Consulate or VFS Global (New Delhi, Mumbai, Chennai, Bangalore, Kolkata, Chandigarh, Hyderabad, Ahmadabad)
Students can contact our local representative office also for visa information and they will assist students with their visas. The student should apply to Ukrainian Embassy with the following documents:
Original Invitation letter
Original international passport (valid for one year)
Higher Secondary School certificate
Birth Certificate
Medical Certificate showing absence of Aids/HIV
8 Passport size Photos.
Bank Statement
Police Certificate (Character Clearance Certificate)
Air Ticket Reservation.
Travel Insurance.
Note:
For submitting the Visa file, students have to contact the nearest VFS Global Office (Jerry's Office) which is located in New Delhi, India.
Our representative can help students to manage their visa files, submit documents in the Embassy & get a guaranteed base Visa. This service may have some additional charges as well.
The visa category for Ukraine Student Visa is a D-type multi-entry visa.
Visa Process at VFS Global:
1. Document preparation and selecting the Visa Type
2. Filling the Online Visa Application and have the printout.
3. Submitting the Visa application along with the complete documentation.
4. Pay the applicable fee. (The submission officer will guide you about it and the fee must be deposited in the concerned bank on the same day you submit the documents)
Visa Application Centers working hours are: 08:00 hrs – 18:00 hrs  (Monday to Friday except for weekends and holidays)
Note: Minors (applicants, under 18 years old) cannot submit or collect their applications without their parents or legal guardians. For application and receiving the visa, parents/guardians have to be there with proper proof of guardianship.
Advantages of studying MBBS in Ukraine
Standard of Education: The universities in Ukraine provide world-class education with advanced techniques & highly qualified training staff.
Worldwide Recognition: The medical universities of Ukraine are recognized by WHO, UNESCO, European Medical Council, African Medical Councils, Medical Council of India (MCI), Pakistan Medical Commission (PMC), and all other medical councils.
Affordable Education Cost: MBBS in Ukraine is much cheaper as compared to other European countries but the degree value is same. That's why a number of students from the U.K, Germany, France, Canada, Italy, Spain, etc are studying medicine in Ukraine as they cannot afford the cost in their own country.
No Entrance Exam: There is no entrance or language proficiency exam (IELTS/TOEFL) for admission in MBBS in Ukrainian medical universities.
Cost of Living: Living cost in Ukraine is much lower than other European countries but you can enjoy the same lifestyle & diversity. This has become an effective reason for many to select Ukraine as their destination for higher education.
Personal Development: Students studying in Ukraine are encouraged to take part in other extracurricular activities like seminars and conferences to build their interest and confidence for overall learning and development.
Permanent Settlement: Unlike other European countries, Ukraine offers permanent residency opportunities for all International students from every country, so they can manage to do work in Ukraine after degree completion.
The medium of instruction in universities is English which is very comfortable for foreign students.
Visa Processing is easy and simple as compared to other European countries.
Ukraine has a good diversified structure of students. Students from many countries are studying there.
Disadvantages of studying MBBS in Ukraine
Climatic Conditions: Ukraine has a cold climate. One could expect frequent snowfalls from October till March.
Language Barrier: The official language in Ukraine is Ukrainian. So, it sometimes becomes difficult to communicate with the local community.
Homesickness: Sometimes students feel homesick. But we will consider this a temporary problem, as with the passage of time students start communicating with local & other foreign students and find good friends.
Limited Universities: Unlike Russia, China & other EU countries, Ukraine doesn't have a variety of Universities. As of 2021, there are around 25 Medical Universities In Ukraine.
MBBS Fee at Top Medical Universities in Ukraine - 2022
| | |
| --- | --- |
| | |
| Odessa International Medical University | |
| Lviv National Medical University | |
| International European University Kyiv | |
| Kharkiv National Medical University | |
| South Ukrainian National Pedagogical University | |
| Dnipropetrovsk State Medical University | |
| Poltava State Medical & Dental Academy | |
| Ivano-Frankivsk National Medical University | |
| Donetsk National Medical University | |
| Bogomolets National Medical University | |
| Zaporizhzhia State Medical University | |
| Vinnitsa National Medical University | |
| Uzhhorod National Medical University | |
| Kyiv Medical University of UAFM | |
| Ternopil State Medical University | |
Connect With Our Admission Experts